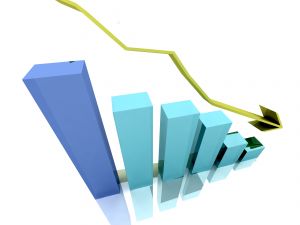 First of all, it is important to understand the difference between a secured loan and an unsecured loan. A secured loan has the backing of collateral behind it, so that you have a home, car or property that allows the lender the confidence to loan you securely knowing they could take possessions of your assets if you default. An unsecured loan will not have the backing of collateral. They are much more of a risk to the lender and that creates a higher interest rate, this is usually the case for those seeking bad credit loans.
For each of these type of loans be sure to understand the terms before agreeing to the law binding contract. Be sure to understand if the loan has a specific payment term and/or a fixed interest rate. Otherwise, you may be experiencing a bad credit loan with a revolving line of credit that includes a variable interest rate.
This fluctuation can cause more money to be spent on interest rather than a fixed interest rate. As a concerned bad credit loans borrower, be sure to calculate the savings you may receive with the taxes involved. You may be able to reduce the interest on a secured loan. However, the interest with an unsecured loan will not be tax deductible.
There is help for those seeking a bad credit loan with knowledgeable and professional loan officers. They can help guide you through all your options and find the best fit for your financial needs. You can also discuss your options with your realtor for the best ways to improve your credit so that you may be able to work on it in the meantime of saving and preparing to move into your own home. There are ways to improve your credit score and find a more favorable loan answer.
If you are interested in learning more about bad credit loans, feel free to contact Marquis Realty. We are located at 1473 N Lee Trevino El Paso, TX 79936. Or you can call us at (915) 921-1003.